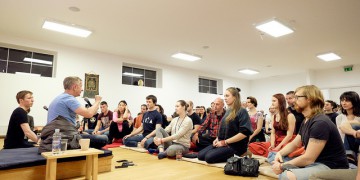 The public lectures about Buddhism take place reguraly.
Always on a different topic, they are suitable for a general audience as well as advanced practitioners. They are given by traveling teachers who are students of lama Ole Nydahl. Time for questions and answers always follows the lecture. One can always get the details and the information about the actual programme HERE.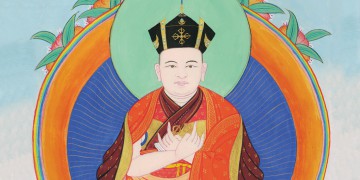 We meditate on the 16th Karmapa at 8 pm (Tuesday at 7 pm, Thursday in English).
This meditation was given by the 16th Karmapa himself as the most suitable everyday practice for the modern world. The meditation is guided. If  one has just begun to meditate, it is fine enough to just come and follow.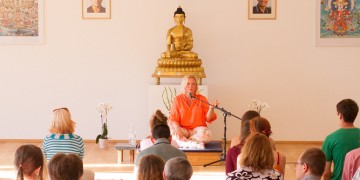 We are making Introduction of our Buddhist center for everybody on Wednesday at 7 PM.
We will show you our Buddhist center: what we are, what we do and you can ask any question, you have. We are looking froward to seeing you.
We offer meditation explanations every first Wednesday of the month at 6.30 PM.
The explanation is fit for those who want to start to meditate regularly. It is advised that one first visits couple of Mondays' public lectures before and gets to know the meditation offer available in Diamond Way Buddhism, though.